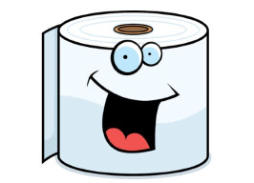 Plumbing | Heating | Gas Safety Checks | Central
Heating Kitchens | Bathrooms | Plumber | Dartford
9 Almond Road, Dartford, Kent DA2 6BD




Albert Einstein was made an honorary
member of the Plumbers and Steamfitters union
after saying that if he could live his life over he
would be a plumber.

The world's most famous plumbers are
probably Mario and Luigi, stars of over 200 video
games.
As most parents know, when it comes to the
loo, children will try and flush just about
anything. Which explains why the most common
items flushed are children toys. However,
nowadays in the era of mobile phones, the
incidence of phones falling out of pockets or
accidently being dropped means that mobile
phones are quickly becoming the new top
flushed item!

During the Vietnam War, military intelligence
leaks were all too common. As a result, President
Nixon created a covert Special Investigations
Unit based in the White House whose aim was to
plug these leaks. The group was nicknamed the
"plumbers."

Tests on the water in sewerage systems have
revealed that it contains significant quantities of
drugs. No surprise, really, because around 90%
of all medicines including the likes of antibiotics,
caffeine, oestrogen, pain relievers, cholesterol-
lowering drugs and even anti-depressants, are
excreted through urine.

According to the people who study such
facts and figures, at least 3 years of the
average person's life is spent in the loo.

Over $100,000 was spent in the USA on a
study to find out if people tend to put their toilet
paper in the holder with the open end in front or
behind. The results: Three out of four people
have the open end in the front.

We hope that the above has in some part
amused or entertained you! One thing we can all
agree on, when you have a plumbing problem, or
more concerningly, a gas-related problem, you
need to be in touch with a competent, Gas Safe
Approved, responsive and experienced Plumber!
Please call us or send us an email and we'll do
our utmost to ensure that you become
another happy Gas2Loo customer!